<![if !vml]>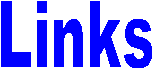 <![endif]>
You may now place item holds from home. If you have not done this before please ask us how to do it!
Ever Wish You Could Check Out Library Books Without Ever Leaving The House?
Now you can! With the Alliance Digital Media Library brought to you by the Galva Public Library and Alliance Library System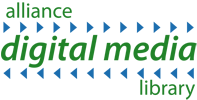 http://alliance.lib.overdrive.com/
All you need to do to Log In is,
1. Follow the link above the Alliance Digital Media Library.
2. Click 'Log In' on the top menu bar.
3. Enter your Library Card Number (the number starting with D just below the barcode). And your special PIN number
(The password you would normally use to sign on to your online Library account to renew and request books).
And that's it! You can download and read eBooks in PDF and other formats, download them to your digital reader or smart phone
, or download the audio book version in WAV or MP3 formats and listen on your iPod or mp3 player!

Laws.com is extremely dedicated to stop crime and award heroes.
Laws.com is a firm believer in providing the public with a free flow of information,
especially, in the area of crime prevention.

Need to find an old newspaper article?
Use this new link to access a free newspaper database.
Mystery Readers Check Out This Fun Link